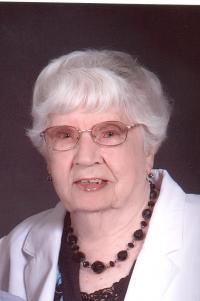 Margaret R. Meseberg, age 98, of Crown Point, IN, passed away on Monday, August 20, 2012. Margaret was a member of Our Lady of Consolation Church in Merrillville. She was an avid pinochle player.
She was preceded in death by her husband of 60 years, Laurence Meseberg and 5 brothers, and 5 sisters.
Margaret is survived by 3 loving children, Patricia (Carrol) Ralph of Crown Point, IN, Judith (Jack) Kuna of Plainfield, IL and Lawrence Meseberg of Crown Point, IN; 7 grandchildren, Greg (Colleen) Ralph, Ron (Kristen) Ralph, Mike (Vickie) Ralph, and Melissa (Tim) Saco and Eric (Mary) Kuna, Jacki (Aaron) Ross, and Jeffrey (Amy) Kuna; 16 great-grandchildren; 2 sisters-in-law, Ruby & Margaret Meseberg and numerous other relatives in Wisconsin.
Friends may visit with Margaret's family on Wednesday from 3:00 p.m. to 8:00 p.m. at Burns Funeral Home, 10101 Broadway, Crown Point, IN.
A Mass of Christian Burial will be held on Thursday, August 23, 2012 at 10:00 a.m. at Our Lady of Consolation Church, 8303 Taft St., Merrillville, IN. Rev. Peter Muha officiating. Interment at Calumet Park Cemetery in Merrillville, IN. Margaret will lie in state at the church on Thursday from 9:30 a.m. to 10:00 a.m. (time of service).www.burnsfuneral.com
Service details, Social networking, Memorial Guestbook and Slideshow are available here.