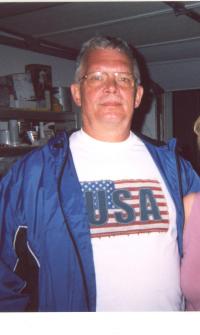 John R. Weede, age 63 of Highland, IN, formerly of Dolton, IL, passed away suddenly on November 21, 2012. He was the loving husband of Madeline "Midge" (nee Novak) Weede; supportive father to sons, Robert, Steven, and Andrew; cherished brother of Florence Cody, Laura (John) Guetshow, and Harry Weede; dear brother-in-law to Martin (Ruth) Novak; fond uncle to nieces and nephews, Crystal Cody, Laci Myers, Lisa (Mike) Kelly, David (Lisa) Guetshow, John and Jason Weede, Joe (Laurie) Novak, Amanda (Curt) Gill, fun loving great uncle to Paige, Peyton, Cody, Mason, Kayla, Aneyssa, Chloe and Gunner, his special little "pooper" who brought immense joy into his life; special cousin to Carolyn Maier; devoted son and son-in-law to the late Robert and Betty Weede and Joseph Novak and Veronica Novak, who survives; great friend to Robert Reynolds and the late BJ Reynolds; preceded recently in death by cousin Wally Maluchnik. John graduated from Thornridge High School in Dolton, IL. He was a veteran of the U.S. Army. He retired from Ford Motor Company and Brose Chicago. John enjoyed being with his family almost as much as watching his beloved Chicago White Sox win the World Series. If a neighbor needed a helping hand, he was always there for them. John's unexpected passing has created a huge void and he will be fondly remembered through his life story as a son, brother, husband, father, cousin, uncle, and friend…gone too soon. Sadly, life is not forever, but thankfully memories are.
Memorial service will be held on Thursday, November 29, 2012 at 1:00 p.m. at Burns Funeral Home, 10101 Broadway, Crown Point, IN. Rev. Mark Wilkins officiating. Friends may visit with John's family on Thursday from 10:00 a.m. to 1:00 p.m. (time of service). Cremation will precede the service. www.burnsfuneral.com
Service details, Social networking, Memorial Guestbook and Slideshow are available here.