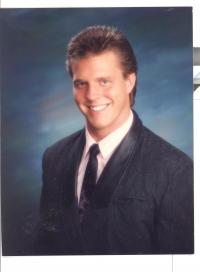 Douglas J. Downs, age 39, of Merrillville, IN, passed away on Wednesday, December 26, 2012. Doug was a graduate of Merrillville High School, Class of 1991. He excelled in football, receiving 4 Letters and All-State Honors. He is on Merrillville High School's Wall of Fame for Football. He received a Scholarship to Valparaiso University for Football and played in the North-South All Star Game. He was a self-employed flooring contractor. Doug was known for his bright smile, kind heart, love of people and zest for life. Doug will be sadly missed by all. Doug is survived by his mother, Alice L. (David) Cooper of Merrillville, his father, Timothy E. (Susan M.) Downs of Hobart; 4 brothers, Russell (Jenni) Downs of Memphis, Michigan, David "Bubba" (Juanita) Downs of Brownsberg, IN, William (Valerie) Downs of Crown Point, and Clayton (Ina) Cooper of Merrillville, IN; sister, Kelley (Kyle) Cooper of Merrillville; girlfriend, Ashlyn Smith of Schererville; nieces and nephews, Madison, Lukas, Hannah, Karley, Logan, and Gavin, and cousin, Barb (Chris) Hermisch.
Friends may visit with Doug's family on Sunday, 12/30/12 from 2:00 p.m. to 8:00 p.m. at Burns Funeral Home, 10101 Broadway, Crown Point, IN. Funeral service will be held on Monday, Dec. 31, 2012 at 10:00 a.m. at Burns Funeral Home, Crown Point, IN. Rev. Joseph E. Vamos officiating. Services will conclude at the funeral home. www.burnsfuneral.com
Service details, Social networking, Memorial Guestbook and Slideshow are available here.