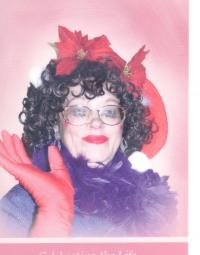 Barbara L. Waters, (nee Hood), age 61, of Crown Point, IN, passed away on Wednesday, October 24, 2012. Barb "Bubsie" was a graduate of Crown Point High School, Class of 1968. She formerly worked as a realtor and secretary for Hood Realty and Kepshire. She loved to make people laugh & feel good by "clowning around" and known to her grandchildren as "Grandma Fruit Guy". She was preceded in death by her parents, Allen & Laverne Hood. She is survived by her husband of 36 years, Robert W. Waters; daughter, Tina Louise Waters; 2 granddaughters, Joanie Mogan and Tiffany Mogan all of Cedar Lake; brother, Rick (Debbie) Hood of Knox, IN, Mother-in-law & best friend, Mary E. Waters of Hobart, brother-in-law, Ray Waters of Portage, sister-in-law, Martha (Martin) Verdeyen of TX; several nieces, nephews, cousins, and loving, devoted friends.
Funeral service will be held on Monday, October 29, 2012 at 10:00 a.m. at Burns Funeral Home, 10101 Broadway, Crown Point, IN. Rev. William L. Hudson officiating. Interment at Historic Maplewood Cemetery in Crown Point, IN. Friends may visit with Barbara's family on Sunday from 1:00 p.m. to 7:00 p.m. at Burns Funeral Home, Crown Point, IN. www.burnsfuneral.com
Service details, Social networking, Memorial Guestbook and Slideshow are available here.