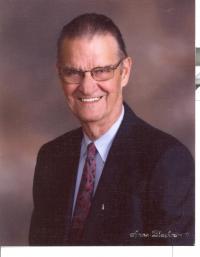 Don Burget age 78, of Crown Point, IN, passed away on Thursday, December 27, 2012. Don was the co-owner of Ronnie B's Restaurant in Merrillville and most recently worked with his son in his restaurant, Tequila Restaurant. He is survived by his loving wife, Connie; 3 children, Ron (Michele) Burget of Crown Point, Donna (Dave) Lovejoy of Libertyville, IL, and Shari (John) Erb of Schererville; 4 grandchildren, Jessica & Jett Burget and Amy & Jake Erb, and many nieces & nephews.
Friends may visit with Don's family on Sunday, Dec. 30, 2012 from 4:00 to 7:00 p.m. at Burns Funeral Home, 10101 Broadway, Crown Point, IN. Funeral service at 7:00 p.m. www.burnsfuneral.com
Service details, Social networking, Memorial Guestbook and Slideshow are available here.