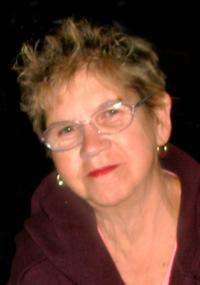 Flora R. Wible age 74 ofHobart, passed away on October 25, 2012. She was a graduate ofHobartHigh Schooland a retired employee of the Anderson Company. She was a member of the Hobart Eagles and the Hobart Moose clubs. She was preceded in death by her sister, Peggy Hammonds. Flora is survived by 2 sons – Greg (Cynthia) Wible of Sunland, CA and Doug Wible of Hobart; grandchildren – Greg, Awtum Angel, Doug, Jayden and Devin; sisters – Mary Trail of Hobart, Goldie Baker of OH, Rachel (Earl) Giles of MI; brothers – Bob (Beverly) Trail of Hobart and Donald (Ann) Trail of OH; numerous nieces and nephews.
A memorial service will be held on Saturday November 10, 2010 at 2 p.m. at Burns Funeral Home, 701 E. 7th St., Hobart. Friends are invited to meet with the family on Saturday, Nov. 10, 2012 from 12 p.m. until the time of service. Cremation will precede the visitation. www.burnsfuneral.com
Service details, Social networking, Memorial Guestbook and Slideshow are available here.