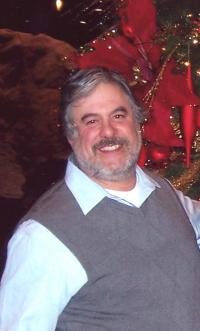 Steven W. Seckendorf, age 59, of Calumet Township, IN, passed away suddenly August 17, 2012.
He is survived by his wife Joann Seckendorf, and daughter Kimberly Sut. He was the devoted son of Margaret (nee Cummings) Seckendorf and the late Fred; beloved brother of Carol (Jack) Fisher, Fred G. (Linda) Seckendorf and Joyce (John) Falstrom. He was the cherished uncle of 6 and proud great-uncle of 6.
Steve was a loving, funny, quick-witted and hard working husband, father, brother and a great friend to everyone he met. He enjoyed life, animals, farming, motorcycles, history, family, friends, and the freedom of the ride. He was an A.B.A.T.E. member, as well as a member of many other non-profit organizations across the world. He was a 20- year plus employee of A.T.& T.
Steven's smile and friendly jokes will be missed. God bless him and we know he will always be with us.
Friends may visit with the family on Tuesday, August 21, 2012 from 4:00 to 8:00 p.m. at the Burns Funeral Home, 10101 Broadway, Crown Point. Funeral services will be held on Wednesday, August 22 at 10:00 a.m. at the funeral home. Rev. Mark Wilkins officiating.
In lieu of flowers, monetary donations will be made to charities Steve supported.
Service details, Social networking, Memorial Guestbook and Slideshow are available here.