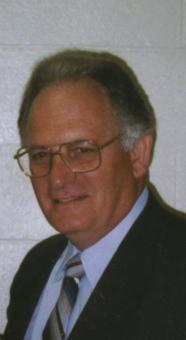 Rev. Gerald T. Walworth, Sr., age 69 of Hobart, formerly of Nashville, TN, passed away on August 19, 2012 after a valiant battle with Parkinson's disease. He was a pastor for over fifty years, coming to Hobart from Ohio in 1971. Jerry was pastor at the First Church of the Nazarene for 38 years, and chaplain for St. Mary Medical Center and the Hobart Fire Dept. He was also a member of the Southlake Dartball League. He was preceded in death by parents, Della and Tellis Walworth and brother, Charles. Jerry is survived by his wife of 47 years, Jean Walworth; sons – Gerald T. "Tom" (Alice) Walworth, Jr. of Hobart and Ricky Lee (Jacquelyn) Walworth of Valparaiso; 12 grandchildren – Matthew, Michael, Tyler, Corigan, Carter and Colin, Noreen (J.D.) Gildersleeve, Charlene, Stephanie, Timothy, Justin, and Madison Szparaga; 2 great-grandchildren – Alyce and Jadelyn; sister – Linda (Steve) Eli of TN; numerous nieces and nephews. Special thanks to Dr. Rane and Dr. Vyas.
Funeral service will be held on Saturday, August 25, 2012 at 10 a.m. at Burns Funeral Home, 701 E. 7th St., Hobart, Rev. Duane Schmidt officiating. Interment in Evergreen Memorial Park Cemetery, Hobart. Friends are invited to meet with Jerry's family on Friday from 2-8 p.m. at Burns Funeral Home. In lieu of flowers donations may be made to the family. www.burnsfuneral.com
Service details, Social networking, Memorial Guestbook and Slideshow are available here.