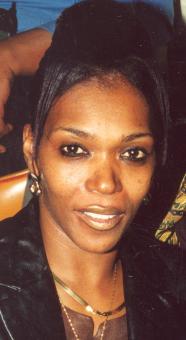 Luanna "Anna"Carter, age 45, of Gary, Indiana, passed away on Wednesday, February 27, 2013
She was an employee of Lake County Treasurer Office, formerly employed at Lake County Sheriff's Department and Calumet Township Trustee's Office. Luanna was a current member of F.O.P. Anton Lodge #125 and former volunteer "Candy Striper" at Methodist Hospital.
She was preceded in death by her father, Murry Carter, Sr.; grandmother, Minnie Carter, grandfather, J.C. Patterson and sister, CleEster Jackson.
Luanna is survived by her mother, Geraldine Davis, grandmother, Drucella Patterson, 2 daughters, Ashley and Brittany, special grandson, Kameron White and grandson, C.L, Johnson, 3 granddaughters, Kilan, Kiara and Brianna; 4 sisters, Ethel Patterson, Minnie Carter, Janie (Alphonso) Martin, LaShana (Isaac) Howard, 3 brothers, Murry Carter, Jr., Eugene Carter, Murry Gross; special friend, John Brezik and a host of aunts, uncles, nieces, and nephews.
Funeral services Tuesday, March 5, 2013 11:00 am at Burns Funeral Home, 10101 Broadway, Crown Point, IN. Friends may visit with Luanna's family from 9:00 am to 11:00 am.www.burnsfuneral.com
Service details, Social networking, Memorial Guestbook and Slideshow are available here.