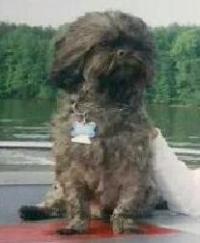 Snicker's 1996 – 2014
You were our beloved baby. You have been in our lives for 18 wonderful years. You were the love of your momma's life. You have always been there for her, when she was lonely or when she needed a kiss or cuddle; through hard times and good times. You were the smartest puppy in the world You always knew and understood momma's feelings. You will be missed everyday. When your Momma passes away she looks forward to seeing you again at the Rainbow Bridge.
With All My Love, Your Momma – Your Daddy, Your Sister Lexy Girl, Your Loving Brother Tommy Boy and Cubbie too.
Service details, Social networking, Memorial Guestbook and Slideshow are available here.