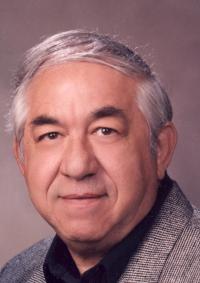 (FLAG)
Anthony N. "Tony" Pampalone, age 82, of Crown Point, IN, passed away on January 22, 2013. Anthony attended Froebel High School and was a graduate of Lew Wallace High School, Class of 1948. He held an Indiana Real Estate Broker's License until 1996. He worked for the Gary Community School Corporation for 39 years as a Carpenter, then locksmith, then Foreman of Carpenter's Department. He was a Veteran of the U. S. Army-Korean War.
He was a member of the American Legion, the Knights of Columbus, and Carpenter's Local #1005. Anthony was an avid golfer and bowler and enjoyed his family and friends. He was preceded in death by his parents, Dominic & Agatha Pampalone, his brothers, Leo & M.J Pampalone, sisters Lucy Deluise & Rosalie Fedorchak. He is survived by his wife of
56 years, Marianne Pampalone, 2 sons, Mark J. (Catherine) Pampalone of Stevensville, MI and Anthony N. (Jamie) Pampalone, Jr. of Lowell, IN; daughter, Joy (Richard) Lundstrom of Valparaiso, IN; grandchildren, Nicholas and Carolyn of Stevensville, MI, Alexandria, Jacob, and Sam of Lowell, IN. sister, Gasparine Pampalone; brothers, Sam, Nick, Dominic (Judy), & Angelo (Priscilla); and many nieces and nephews.
Friends may visit with Anthony's family on Sunday, from 2:00 p.m. to 7:00 p.m. at Burns Funeral Home, 10101 Broadway, Crown Point, IN. Funeral service will be held on Monday, January 28, 2013 at 10:00 a.m. Directly at Our Lady of Consolation Church, 8303 Taft St., Merrillville, Indiana. Rev. Peter Muha officiating. Service will terminate at the church. In lieu of flowers the family requests contributions to Shriner's Children's Hospital or the University of Chicago Cancer Research Center.
www.burnsfuneral.com
Service details, Social networking, Memorial Guestbook and Slideshow are available here.